As the market leader, we work responsibly to ensure the secondary market thrives.
Operational excellence benefits our business partners and ourselves. That's why PCS ensures that we conform to the highest industry standards, and we're always on the lookout for new ways to improve our processes.
As a responsible industry player, electronics recycling is a key component of our business. We are certified against the industry standard, R2, at our New Jersey and Miami locations. This certification relates to waste disposal, environmental and public health, security and chain of custody throughout the process through to final disposition.
PCS is the proud holder of ISO certification for Quality Management Systems & Processes (ISO-9001-2015) and Environmental Management Systems & Processes (ISO-14001-2015). In addition, we also hold ISO 45001: 2018 from the Occupational Health & Safety Assessment Series, in recognition of our safe and healthy working environment.
We take data security extremely seriously, ensuring that products that pass through our warehouses are appropriately managed. We use a data clearing method from Asset Science, which has been ADISA certified, protecting the previous owner and ensuring the new owner will be delighted with their device. What's more, our in-house diagnostic software Pro-Diagnostics, from Asset Science, a leading technology platform for data erasure and diagnostics, ensures customer satisfaction and eliminates returns.
Combined, these add up to peace of mind whether you're buying from or selling to PCS.
R2 Certificate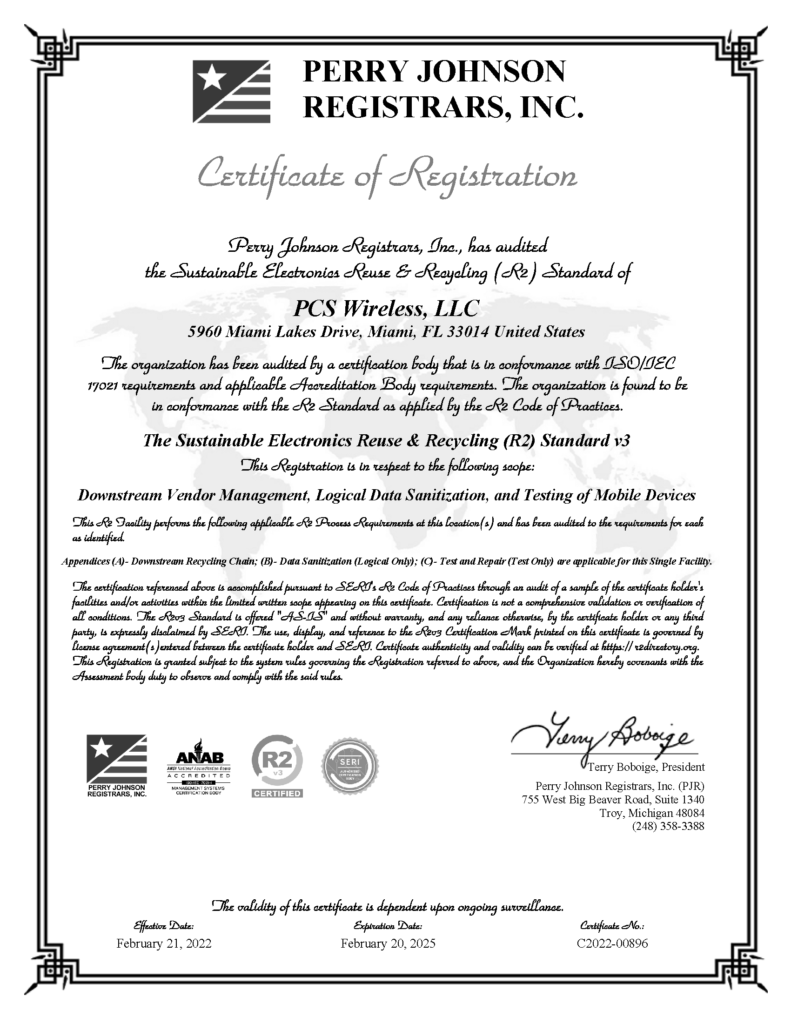 ISO 9001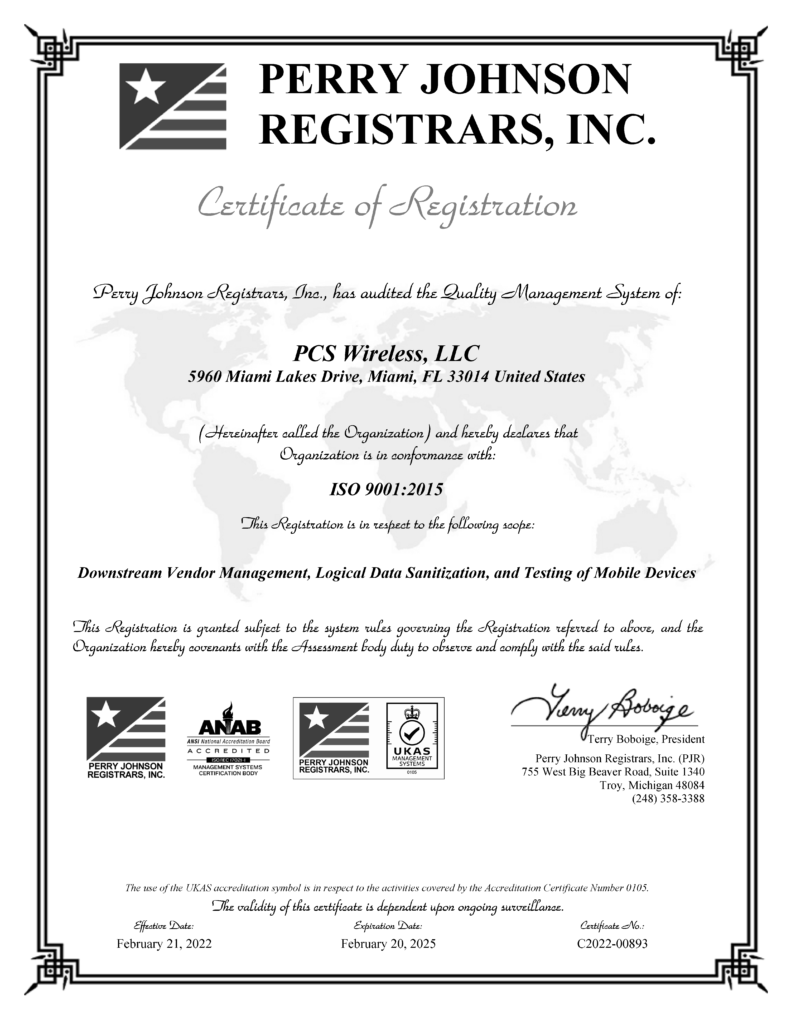 ISO 14001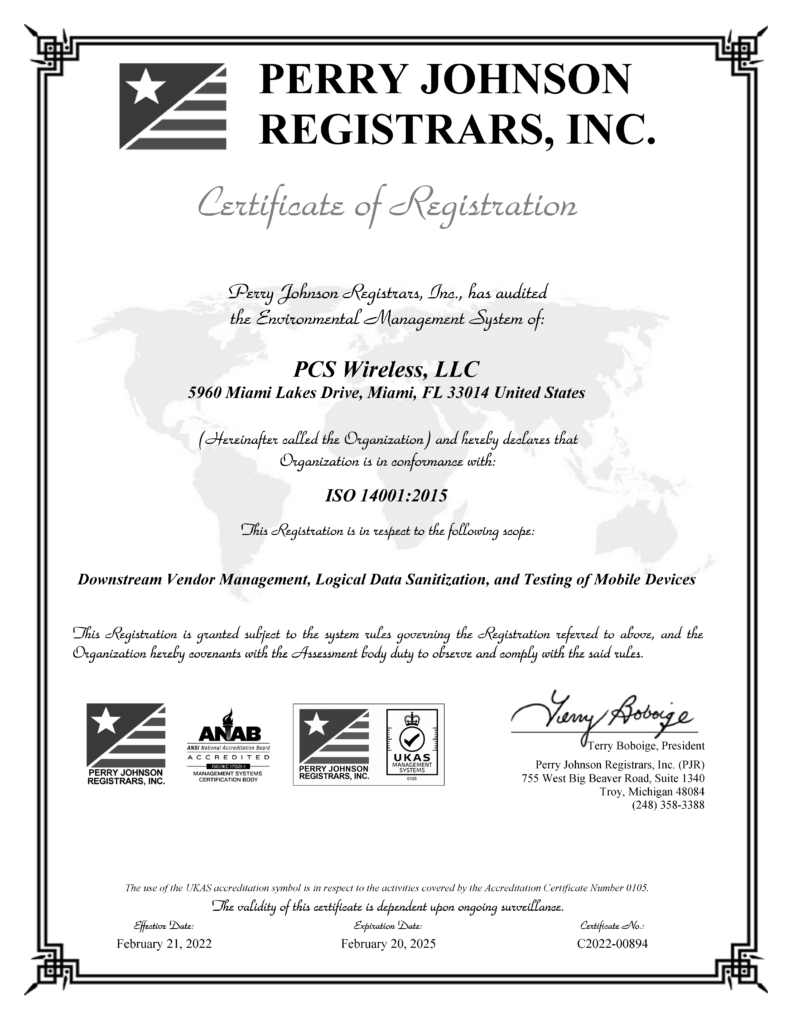 ISO 45001