Frequently Asked Questions
Answering some of your most commonly asked questions.
Thinking about buying from PCS, but need more information?  Wondering what countries we trade with, or just eager to understand some of the terms you've seen used?  Look no further. If you have a question that you can't find the answer to here, please Contact Us.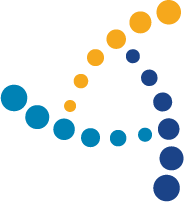 How do I become a PCS Wireless customer?
Get in touch with a company representative on +1 973 805 7400, or send us an email at sales@pcsww.com. We'll be happy to discuss your needs.  Make sure you include a number to reach you on (phone or WhatsApp) and some information regarding the products (such as mobile phones, tablets, accessories, wearables and more) and conditions of most interest to you.
You'll need to provide some documentation (see 'What information do you need to open an account?').  Once that's completed your application will be processed within one business day.  If your application has not been processed, please contact your account sales manager to confirm what other documents are required.
What is your minimum order quantity?
For new customers, there is a 25-piece minimum for your initial purchase from PCS. Future orders will have a minimum order quantity of $10,000 USD (50 pieces).
For more details about our stock, please get in touch with sales@pcsww.com for an up-to-date inventory list.
What warranty terms do you offer?
Our warranty is 60 days on used smartphones and tablets, covering functionality only (cosmetics are not included).  For brand-new devices and wearables such as smartwatches, the warranty is 30 days.  There are no warranties for batteries and accessories.
The warranty begins on the invoice date.
What do COB / CPO / Brown Box mean?
COB (Certified Open Box) or Brown Box iPads are fully tested and functional used devices with minimal wear and tear. COB refers to devices sold in packaging branded by the manufacturer, and Brown Box means the device has been packaged in a plain brown box.
Apple CPO (Certified Pre-Owned) devices are fully tested and functional devices that have been thoroughly cleaned and inspected.  They come kitted out with all accessories and have a 1-year warranty from Apple. All devices are in a white box. Find out more from the Apple website.
What information do you need to open an account?
USA resellers need to provide their Resale Certificate for the awarding State, and a copy of their valid sales tax license permit or certificate of authority for your state.
If you are an overseas reseller, we will need a copy of your identification card, and a copy of your corporate documents confirming ownership and billing information.
You can fill out an application before submitting your documentation, but your application won't be processed until all documents have been provided.
How do I make payments?
All payments must be made by wire transfer.  Your sales rep will provide you with this information with your first purchase.
Shipping: how does it work?
You can choose to use your own, or PCS's, shipping.  If you use your own, you'll need to provide the account number and carrier name to your Account Manager.
Either way, inventory is shipped 1-2 business days after a sales order has been approved.
What inventory do you have in stock?
Our inventory changes daily and includes a wide range of Android and iOS mobile devices, as well as tablets, accessories, Apple watches and more.  Get in touch with sales@pcsww.com to get our latest inventory list.