Growing compelling connections
Whether your business is online, offline, or both, we can help you build your brand through persuasive customer offers and drive additional revenue.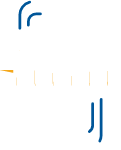 PCS works with the world's leading retail brands to support their internal programs. We offer the insight that comes with twenty years leading the secondary market. Insight that translates into guaranteed pricing for your Buy Back programs and structuring your returns processing. We understand that your brand is paramount, and ensure that your secondary market programs enhance, not devalue, that brand.
Throughout the Device Lifecycle
Whether you're looking to redistribute trade in devices, or end of life inventory, we can help. In addition, we can source devices as tablets, phones and more, and even provide white-labeled pre-owned devices that resonate with price-conscious customers. We know what's selling well in secondary markets around the world, thanks to our global experience and close distributor relationships. As a responsible partner, we help you leverage the secondary market without damaging residual value.
Building an Integrated On- and Off-Line Strategy?
We bring a consultancy-oriented approach, tailored to your specific needs. For more information about how we work with the world's leading e-tail brands, visit our e-commerce page.